Účast na slavnostní přehlídce ruské armády a následná brutální odpověď na kritiku amerického velvyslance – tak náš prezident vede českou zahraniční politiku. 
Krok českého prezidenta opět vedl k tomu, aby světová média ve spojení s Českou republikou začala užívat termín "proruský".  Zeman jako jediný prezident zemí EU plánuje cestu na slavnostní přehlídku ruské armády, kde by mu měli vedle Vladimíra Putina a severokorejského diktátora kynout vojáci jedoucí na technice, která dnes zabíjí na východní Ukrajině. K jeho cestě americký velvyslanec v ČR na dotaz moderátora České televize poznamenal:
"Není na mně nebo na kterékoli jiné zemi, abychom říkali českému prezidentovi, co má, nebo nemá dělat, a chápu, když prezident Zeman řekl, že je třeba vzdát hold obětem všech zemí v souvislosti s koncem druhé světové války. Symbolika toho, že možná je jediným vůdčím představitelem států EU, který bude stát na pódiu, sledovat vojenský pochod, když ta armáda vlastně destabilizuje jeden ze států sousedících s EU, tak to možná je takové prekérní. Uvidíme, co se stane."
Na to prezident Zeman reagoval slovy: "Obávám se, že po tomto prohlášení má naopak velvyslanec Schapiro dveře na Hrad zavřené."
Pojďme si pečlivě rozebrat, co vlastně Miloš Zeman udělal. Ambasador je ústy své země, tudíž Schapiro sdělil, že Zemanova účast jako jediného prezidenta zemí EU mezi Kimem a Putinem je dalším sdělením, že se necítí být součástí euroatlantické rodiny, která je ohrožena zbraňovými systémy, kterým Zeman odletí kynout. Nevstoupil tím do domácí politiky České republiky, ale jako spojenci nám sdělil, jak jeho země vidí tento Zemanův zahraničněpolitický krok. Hrad měl řadu možností – začněme od těch diplomaticky nejjemnějších, které se užívají vůči nejbližším spojencům:
1) výrok velvyslance nekomentovat
2) pozvat si velvyslance, aby mu to Hynek Kmoníček sdělil osobně
3) požádat Ministerstvo zahraničí, aby ambasádě oficiálně sdělilo, že se to Hradu nelíbí
4) ambasádě nótou sdělit, že nepovažuje za vhodné, aby se velvyslanec takto vyjadřoval
5) nechat Hynka Kmoníčka, aby veřejně sdělil, že nepovažuje velvyslancova slova za vhodná
6) prezident veřejně řekne, že by se ambasador neměl takto vyjadřovat
7) prezident veřejně řekne, že by se ambasador neměl takto vyjadřovat a dodá, že v jeho domě jsou pro velvyslance zavřené dveře.
8) ve spolupráci s Ministerstvem zahraničí vyhostit nižšího diplomata z této ambasády
9) ve spolupráci s Ministerstvem zahraničí vyhostit samotného velvyslance
Od šestky následují možnosti, které jako zodpovědný stát téměř nikdy nevyužíváte vůči svým nejbližším spojencům. O to více proto, že v době ruské agrese a kremelské propagandy běžící na plné obrátky nechcete, aby vaše domácí kroky sloužily pro rozbíjení spojenecké jednoty, když jsou na Ukrajině tisícovky mrtvých. Přesně to Zeman neudělal, tudíž je opět hvězdou ruských státních médií – tedy spíše řízené informační války. Tento krok udělal vůči velvyslanci státu, který naše země ve svých bezpečnostních strategiích označuje jako garanta své bezpečnosti. Tedy za nejbližšího spojence. Dle reakce premiéra je evidentní, že Hrad svůj krok s vládou nekonzultoval, tudíž opět pošlapává svůj slib "koordinovat zahraniční politiku".
Faktem zůstává, že ve stejný okamžik si prezident na Hrad zve Putinovy nejbližší spolupracovníky, od kterých si nechává platit dovolenou, případně k ruskému velvyslanci do jeho domu chodí s radostí pít. To jen abychom si ujasnili, že tento spor nestojí "buran Schapiro" versus "Zeman mu to vysvětlil, jak si zasloužil". Prezident měl minimálně šest jemnějších možností, jak se vůči Schapirovi ozvat, ale zvolil tu skoro nejbrutálnější. Přesně tak, aby byl Kreml spokojen. Jako to Zeman dělá pravidelně. Je třeba ptát se, proč to dělá.
Stačilo by, kdyby se poslanci vzbudili a prezidenta si na své jednání konečně pozvali.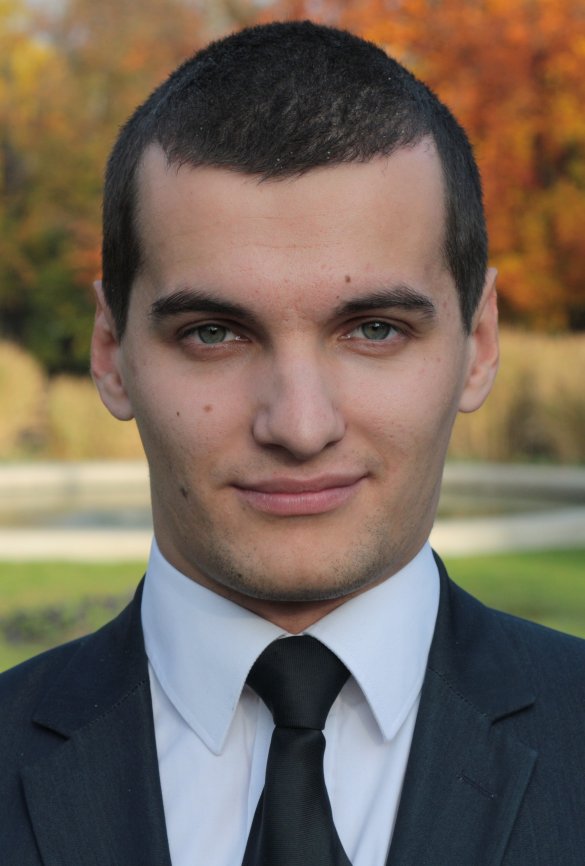 Jakub Janda působí jako zástupce ředitele think-tanku Evropské hodnoty.