Předseda ČSSD Bohuslav Sobotka ve čtvrtek 25. dubna 2013 představil změny ve své stínové vládě po posledním sjezdu sociálních demokratů. Jelikož úkolem Sobotkova stínového kabinetu má být příprava volebního programu a plánu případného vládnutí ČSSD, mělo by vzbudit pozornost, že ze seznamu vypadl mluvčí pro evropské záležitosti a nahradil ho například mluvčí pro sport.
ENGLISH VERSION: HERE
To může být pochopitelné s ohledem na vnitrostranické či marketingové úvahy, ale tento krok je evidentně v rozporu s kritikou Bohuslava Sobotky, že Nečasova vláda zanedbává evropské záležitosti.
 A proč by zodpovědnost za evropské záležitosti neměla ve stínové, natož pak výkonné vládě chybět?
 Jedním z nejdůležitějších úkolů budoucí vlády bude vyvedení země z hospodářské krize a obnovení růstu ekonomiky. To úzce souvisí s koordinací konkrétních opatření na evropské úrovni. Jde zejména o nastavení a realizaci plánů hospodářských a strukturálních reforem v úzké spolupráci s Evropskou komisí, ale i o roli, kterou Česká republika sehraje při budování nové architektury eurozóny.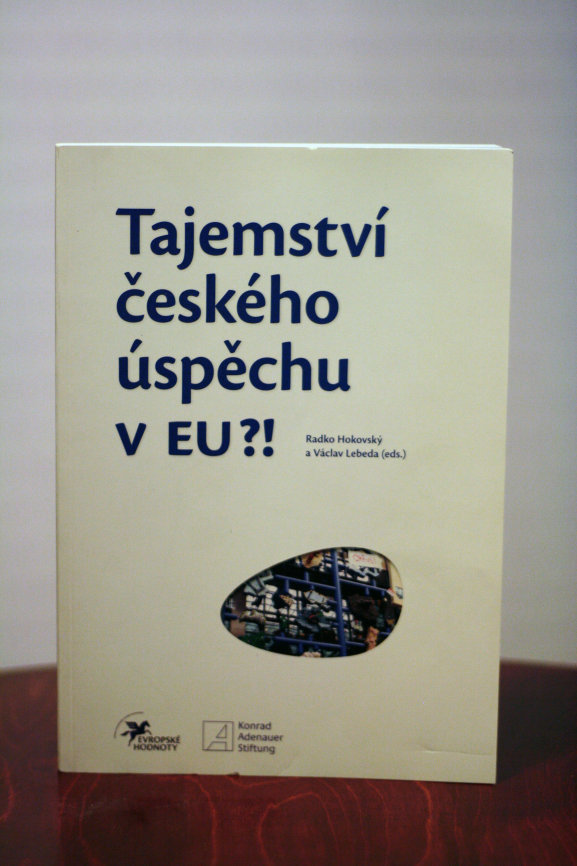 Formulování a účinné prosazování českých zájmů v orgánech Evropské unie je důležité i v souvislosti se zajišťováním bezpečnosti v rámci Schengenského prostoru, pokračující liberalizací na vnitřním trhu či s pozicí Evropské unie vůči syrskému režimu. To jsou příklady těch evropských záležitostí, které zřejmě podle sociální demokracie není potřeba na vládní úrovni koordinovat.
 To, že ČSSD ze svého stínového kabinetu vypustila evropské záležitosti, poněkud oslabuje vážnost, s jakou míní kritiku nekonstruktivní a neaktivní evropské politiky Nečasovy vlády.
Jako think-tank Evropské hodnoty se domníváme, že největší opoziční strana aspirující na hlavní vládní zodpovědnost by rozhodně měla mít alespoň mluvčího pro evropské záležitosti jako dosud. Ještě důležitější však je, aby do budoucího kabinetu počítala se zřízením postu ministra pro evropské záležitosti, který by byl plnohodnotným členem vlády, praktickým koordinátorem a zosobněním evropské politiky státu.
 Ministry pro evropské záležitosti disponují státy, které jsou tradičně nejefektivnější v prosazování svých zájmů v Evropské unii, ať už se jedná o menší Dánsko a Finsko či velké země jako Francie či Itálie.
 Pokud to Česká republika a potažmo ČSSD myslí vážně s tezemi o aktivním a konstruktivním hájení českých zájmů v Evropské unii, neměla by evropské záležitosti vypouštět z úvah o konstrukci vlády kvůli malicherným vnitropolitickým důvodům, jelikož jde o věc strategické a státnické důležitosti.
 Tématu se hlouběji věnujeme v našem policy paperu a rozsáhlé kapitole naší publikace "Tajemství českého úspěchu v EU ?!. (Kapitola 7, Koordinace evropských záležitostí v České republice, str. 191-209, Shrnutí v angličtině 211-216)