Vývoj v rámci zemí Východního partnerství ukazuje, že sbližování s EU má své limity, jestli již nedosáhlo svého vrcholu. Hlavním problémem, který může způsobit dlouhodobou stagnaci Východního partnerství je geopolitické postavení zemí mezi Ruskem a Evropskou unií a krize identity tzv. "proevropských vlád."
Palčivou otázkou je, jaký efekt má unijní podpora v podobě financí, které se často minou účinkem. To můžeme pozorovat v případě Moldavska, které spolu s Gruzií dostává z šesti zemí Východního partnerství nejvíce peněz. Moldavsko sice udělalo od pádu komunistické vlády v roce 2009 značný pokrok, ten je ale zastíněn politickou nestabilitou a všudypřítomnou korupcí. Aliance, které zde posledních šest let vládnou, si říkají proevropské, ale jestli si právě korupci máme spojovat s EU, tak se nelze divit postoji Moldavanů, z nichž by se 50 % v roce 2015 raději integrovalo s Euroasijským ekonomickým svazem než s EU, která má podporu pouze 32 %.
Moldavský ekonomický úspěch je křehký, jelikož byl nastartován zahraniční pomocí EU, MMF a IMF. Ta byla ale zmražena v důsledku úniku 1 miliardy dolarů z bankovního sektoru na konci roku 2014. Země ztrácí atraktivitu pro zahraniční investory i proto, že se pravidelně potýká s ruským embargem, kterým Rusko zemi trestá za sbližování s EU. Ztráta podpory mezi EU a Moldavskem je vzájemná, a můžou za ni moldavské politické elity, jejichž osobní zájmy blokují klíčové protikorupční a deoligarchizační reformy, které by pro ně byly posledním hřebíčkem do rakve.
Moldavskem již několik měsíců otřásají masivní protesty, jejichž cílem je odstoupení současných politických špiček. Díky diskreditaci všeho, co je spojené s EU, jsou proruské síly na vzestupu, zejména Socialistická strana a Naše strana, které by v případě rozpuštění moldavského parlamentu zřejmě ovládly předčasné volby. Obě se těší značné finanční i mediální podpory z Ruska, díky které můžou pořádat propagandistické koncerty, zabývat se filantropií a vynakládat spoustu peněz na protesty proti vládě. Nicméně pokud získají v Moldavsku moc, bude to znamenat selhání Východního partnerství a nejistou budoucnost reformního procesu. I když doposud hrají podle formálních ústavních pravidel, vzhledem k tomu, že mají za svými zády Rusko, mohou mít v záloze výrazný destabilizující potenciál.
S podporou proruských stran v parlamentu Moldavsko zažívá politický převrat v čele s miliardářem a hlavou Demokratické strany Vladem Plahotniucem. Nejdříve se mu podařilo ze hry vyšachovat svého největšího soupeře a lídra hlavní proevropské Liberálně demokratické strany Vlada Filata, který byl s pomocí jeho oddaných spojenců v parlamentu, ve státním zastupitelství a v soudnictví zatčen v souvislosti s "krádeží tisíciletí", jak je bankovní únik nazýván.  Kampaň proti Filatovi probíhala již několik měsíců v čele s Naší stranou a s podporou médií, které vlastní Plahotniuc.
Po Filatově zatčení bylo otázkou času, kdy bude muset odejít jeho věrný spojenec a premiér Moldavska Valeriu Strelet. Konec jeho vlády znamenalo hlasování o nedůvěře dne 29. října, o jehož výsledku rozhodl fakt, že Demokratická strana hlasovala proti vládě, které je součástí. Podle Streleta je Filatovo zatknutí spiknutím, ale jedná se spíše o přirozený důsledek Filatova soupeření s Plahotniucem, který vyhrál vlivnější a bohatší aktér. Moldavsko se tak přibližuje ke Gruzii, kde politice vévodí miliardář Bidzina Ivanišvili, který stejně jako Plahotniuc nemá oficiální úřední zodpovědnost. I když pro teď zradil proevropskou koalici, brzy se bude muset potýkat se vzrůstajícím vlivem proruských sil, i když se pro teď jeví jako spojenci.
EU bude mít velký problém zachovat "proevropskou koalici" ze strachu, že se vlády ujme proruský tábor. Problémem je, že Plahotniuc nemá za cíl proevropskou koalici reformovat, ale upevnit svůj vliv. Rusku tak byla přihrána další silná karta, se kterou může hrát v moldavské politice významnou roli. Dobrým znamením je probouzení moldavské občanské společnosti, která požaduje lepší budoucnost a transparentnost politicko-společenských vazeb ve své zemi. Právě občanská společnost je to, co by měli Západní dárci podporovat na místo zkorumpovaných, i když proevropských elit.
Tento text vychází z rozsáhlejšího odborného podkladu think-tanku Evropské hodnoty, který najdete na stránkách Evropských hodnot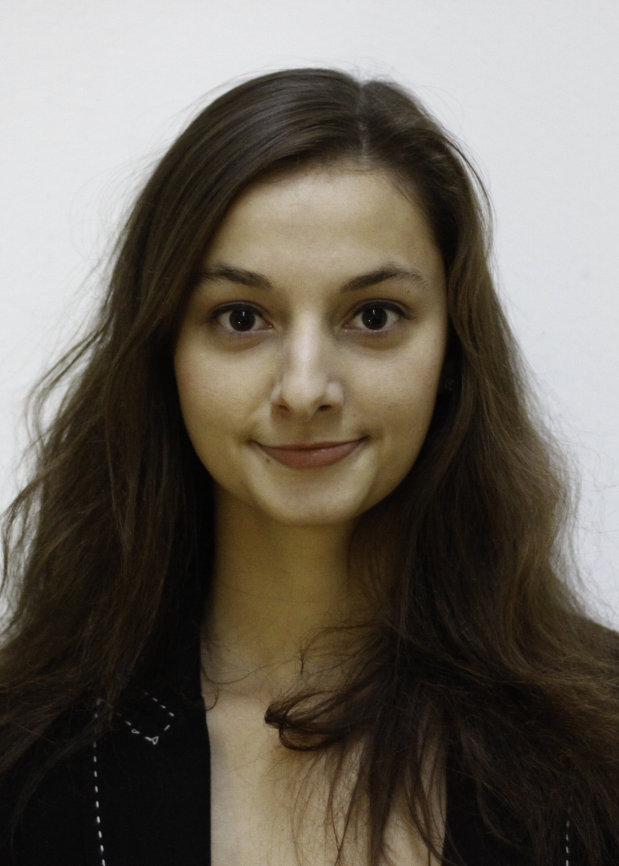 Markéta Krejčí působí jako Externí spolupracovnice think-tanku Evropské hodnoty