Řada komentátorů se pohoršuje nad tím, že se z migrace stalo jedno z hlavních témat před nadcházejícími krajskými volbami. To ale není ani překvapivé, ani na tom není nic špatného.
Vzhledem k tomu, že migraci, uprchlickou krizi a její bezpečnostní důsledky považují Češi podle různých průzkumů veřejného mínění za vůbec nejzávažnější téma – podle CVVM dokonce předstihlo korupci, sociální jistoty a nezaměstnanost – bylo by absurdní, kdyby to kandidující politici ignorovali. Politické strany a volby máme v demokracii přece od toho, aby reagovaly na přání a obavy veřejnosti. Což samozřejmě neznamená, že by všichni kandidáti měli vybíhat vstříc obavám voličů a přihřívat si vyvoláváním ještě většího strachu a hysterie svou volební polívčičku. Ale tématu migrace se žádné rozumné strany prostě nemohou vyhnout, protože by jen ustoupily všem bezskrupulózním populistům a extrémistům, kteří by se v očích vystrašené veřejnosti staly jedinými, kdo o tématu mluví.
Často se setkáme s argumentem, že v Česku přece žádní uprchlíci nejsou a migrační krize se nás ani nedotkla, tak je absurdní se o tom vůbec bavit. Většinou se tímto tvrzením ohánějí stejní lidé, kteří kritizují provinčnost a sebestřednost české veřejné debaty, která nereflektuje skutečná evropská a globální témata. Vždyť ale migrační krize je evropské téma par excellence. To, že se v každé české hospodě již přes rok denně řeší migranti procházející různými evropskými státy, aniž se to přímo dotýká české kotliny, je přece příkladem europeizace českého diskursu v rozsahu, který jsme tady neměli za dvanáct let našeho členství v EU. Ovšem i z věcného hlediska je neudržitelné tvrdit, že se nás migrace netýká, a proto o ní nemáme co mluvit. Aktuální množství žadatelů o azyl na počet obyvatel není jediným ukazatelem. Důležitější než momentální stav jsou trendy a podle nich migrační tlak na Evropu v následujících letech a desetiletích nepoleví, ale bude se stupňovat. I Česká republika se dříve nebo později může stát cílovou zemí, a proto je zcela na místě, abychom o migraci vedli intenzivní debatu již nyní.
Otázkou však je, zda tuto debatu vedeme smysluplně a zda krajské volby jsou tou nejvhodnější příležitostí. Samozřejmě, že řešení migrační krize je zejména otázkou rozhodování na evropské a národní úrovni, ale jsou to i kraje, které sehrávají svou roli při krizovém řízení v případě migračních vln velkého rozsahu nebo v souvislosti s integrací cizinců do společnosti. Svou orientaci a připravenost v těchto otázkách by měli prokázat všichni, kdo se ucházejí o místo v krajských zastupitelstvech a radách. Neměli by si vystačit jen s banálním výkřikem typu "uprchlíky tady nechci" nebo "to zvládneme". Úroveň české diskuse o migraci by se obecně měla zvýšit. Občané, novináři i odborná veřejnost by měli od politiků chtít více, než kolik zatím nabízejí. Neměli by si vystačit s pouhými deklaracemi, že odmítají kvóty, nechtějí tady islamisty a jsou pro posílení vnějších hranic EU. Měli by být schopni také říct, jak toho chtějí dosáhnout a co pro to oni sami konkrétně udělají. Migrace je téma i pro krajské volby, ale měli bychom po kandidátech chtít víc než jen líbivé fráze.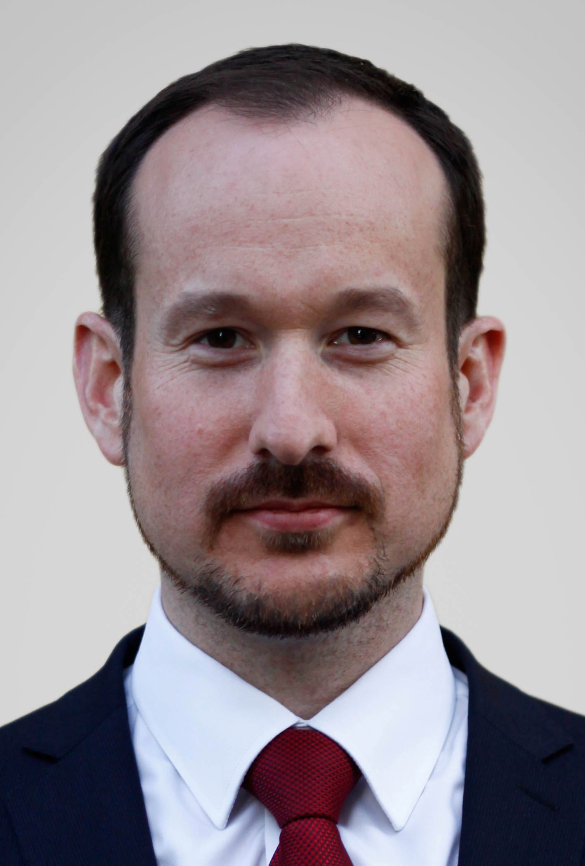 Radko Hokovský je výkonným ředitelem think-tanku Evropské hodnoty.
Text původně vyšel 7. října 2016 v Lidových novinách.