Povinné kvóty na uprchlíky se staly hlavním tématem české, ale i evropské debaty o řešení dnešní imigrační krize. Evropská komise tímto svým kontroverzním a ukvapeným návrhem jednak rozvířila celoevropskou debatu, jednak donutila i ty státy, které se dosud tvářily, že se jich krize netýká, aby si také začaly lámat hlavu s řešením. Na druhou stranu tím však Komise odvedla pozornost k dílčímu aspektu celého problému, a tak k jeho skutečnému řešení příliš nepřispěla. Již zazněly přesvědčivé argumenty proti povinným kvótám, které nepřinášejí efektivní a udržitelné řešení. Jejich zavedení by naopak zvýšilo podporu všem euroskeptickým a xenofobním populistům. Proč tedy některé státy v čele s Německem princip přemisťování imigrantů požadují?
Do Itálie minulý rok připlulo 170 tisíc imigrantů z Afriky a Blízkého východu. O azyl jich však požádalo jen něco přes 64 tisíc. Nelze to říci přesně, ale kolem stovky tisíc těchto lidí přešlo přes italské hranice nejčastěji do Německa, kde požádali o udělení statusu uprchlíka. To také vysvětluje, proč mělo Německo přes 200 tisíc žádostí, přestože vůči hranicím EU, které imigranti překračují, leží vlastně ve vnitrozemí. Pro tento rok německý ministr vnitra očekává více než 400 tisíc žádostí. V tomto kontextu se Německo snaží, aby se silný tlak na něj snížil. Kromě toho, že tlačí na Itálii a Řecko, aby dodržovaly evropská pravidla a zaevidovaly všechny imigranty, kteří dorazí na jejich území, podporuje i mechanismus kvót, který by běžence směřující primárně do Německa přesměroval i do jiných zemí včetně České republiky.
Volání států jako jsou Německo a Itálie po evropském řešení je pochopitelné a okamžitá opatření je nutné přijmout. Ale to by nás nemělo odvést od jádra problému a rozsahu krize, na jejímž prahu se teprve nacházíme. Podstata našeho problému spočívá v pásu nestability a chaosu v našem širokém sousedství, které je zmítáno konflikty, chudobou a přelidněním. Vše nasvědčuje tomu, že útlak, násilnosti a války na Blízkém východě a v Africe nebudou ustávat, ale rozšiřovat se. Soupeření o přírodní zdroje se bude prolínat se sektářskými boji a útoky teroristických organizací podobných Islámskému státu. K tomu je nutné vzít v úvahu, že za 35 let se zdvojnásobí počet obyvatel Afriky na 2,4 miliardy lidí.
Dnes se v okolí Evropy pohybuje přes 25 milionů lidí bez domova. Pod vlivem uvedených faktorů bude jejich počet v následujících letech dramaticky růst. Zdaleka ne všichni touží po cestě do Evropy, ale část z nich ano. To znamená, že do zemí Evropské unie nebudou směřovat pouze sta tisíce imigrantů ročně, ale miliony. Na imigraci takového rozsahu není stávající azylový systém EU připraven a mechanismus kvót tomu nijak nepomůže. Zatímco bychom v Evropě měli zahájit veřejnou debatu o tom, kolik přistěhovalců z Afriky jsou naše společnosti schopny a ochotny ročně přijmout, musíme udělat vše, co je v našich silách, abychom vývoj v našem okolí zlepšili. Proto musíme priority své zahraniční, rozvojové a humanitární politiky a odpovídající finanční zdroje zaměřit právě do těchto regionů.
Vedle toho musíme napnout veškeré své diplomatické, a pokud to bude nutné, i vojenské úsilí k tomu, abychom ve spolupráci se státy Severní Afriky vybudovali bezpečné zóny, kam se budou moci uchýlit lidé prchající před násilím a hladomorem ze svých zemí. Do nich pak budeme moci vracet statisíce lidí, kteří k poskytnutí ochrany v EU nesplňují podmínky. Vloni se 55 % žadatelů o azyl totiž nekvalifikovalo na žádnou formu, a tudíž by měli být navráceni. Ale pouze 40 % takových imigrantů bylo skutečně navráceno. Abychom dokázali i nadále poskytovat azyl těm nejpotřebnějším, musíme pevně dodržovat nastavená pravidla. To nám bezpečné a námi dotované zóny v okolí Evropy umožní.
 Text vyšel v Lidových novinách 19.6.2015
Radko Hokovský působí jako výkonní ředitel think-tanku Evropské hodnoty.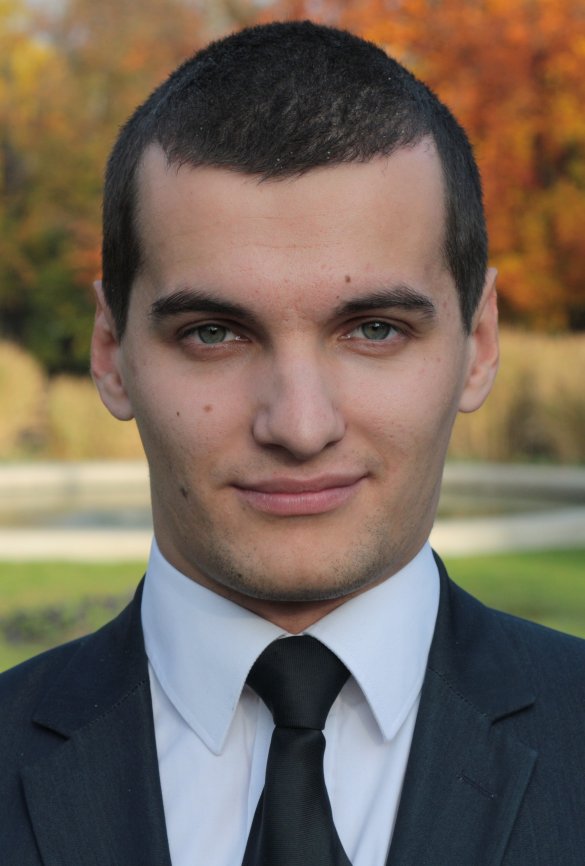 Jakub Janda působí jako zástupce ředitele think-tanku Evropské hodnoty.