Jak je možné, že za deset měsíců od Charlie Hebdo nebyly bezpečnostní složky schopny zlepšit svou práci tak, aby zabránily organizačně mnohem složitějšímu koordinovanému a jistě dlouho dopředu plánovanému útoku, který se stal osudným pro více než 129 lidí? Bylo to selhání bezpečnostního systému, anebo prostě není možné všem teroristickým útokům zabránit?
Až bude uzavřeno vyšetřování, jistě z něho budou vyvozeny závěry pro postup bezpečnostních složek, ale bude to i příležitost k přehodnocení strategie vnitřní bezpečnosti ve Francii a dalších státech EU. Dosavadní přístup k boji proti džihádistickému terorismu však nepovede k eliminaci úspěšných útoků. Vzhledem k počtu sympatizantů IS v Evropě je realistické očekávat nárůst počtu útoků. S ohledem na omezené kapacity bezpečnostních složek a ohromné množství islamistických radikálů (Europol předpokládá asi 10 tisíc občanů EU, kteří se jako zahraniční bojovníci zapojili do aktivit Islámského státu v Sýrii a postupně se vracejí zpět) je vlastně překvapivé, že úspěšných útoků není v Evropě více.
Pokud nedojde k zásadní změně v našem přístupu v boji proti militantnímu islamismu, budeme si muset zvyknout na to, že zhruba každý měsíc budeme svědky nějakého více či méně rozsáhlého útoku v zemích EU s početnou muslimskou populací. Část se našim bezpečnostním složkám podaří překazit, vždy se však některé povedou. Vzájemně inspirované výbuchy a střelby v několika městech a zemích současně se stanou novou realitou Evropy. Počet džihádistických fanatiků mezi Evropany je zkrátka již tak veliký, že tomu nelze se současnými kapacitami zabránit.
Na mysl přichází logická otázka: Existuje tedy nějaký způsob, jak útoky zcela eliminovat, nebo alespoň zamezit jejich nárůstu? Jistě, zavedením policejního státu. Násobným navýšením počtu členů ozbrojených složek, permanentním sledováním všech obyvatel zpravodajskými službami a restrikcí občanských práv tak, aby při sebemenším podezření mohla policie zatýkat a na delší dobu bez soudu omezovat na svobodě. Tato opatření by se nutně dotkla celé společnosti, zdaleka ne jen potenciálních teroristů. Takovou cenu za bezpečnost Evropané rozhodně nejsou připraveni platit. Zároveň je však také pravdou, že se zvyšuje počet těch, kteří podporují okrajové populistické strany, které podobné kroky navrhují například včetně obnovení trestu smrti.
Existuje jiný způsob jak snížit počet džihádistických útoků a při tom si udržet dosavadní míru svobody a otevřenosti společnosti? Jsem přesvědčen, že ano. Bude to ovšem vyžadovat změnu v našem uvažování o islamismu. Ten můžeme definovat jako ideologii požadující praktikování, resp. zavedení islámu a šaríi do právního a politického systému společnosti včetně prvků, které jsou neslučitelné se základy demokratického právního státu (jelikož jsou v rozporu s osobní svobodou, lidskou důstojností a rovnoprávností). Islamismus definuje cíle a ideály, s nimiž se mnoho běžných muslimů ztotožňuje, třebaže by pro jejich naplnění nikdy nepřistoupili k násilí, ale militantní džihádisté jsou pro ty stejné cíle a ideály ochotni vraždit.Právě ideologie islamismu a s ní sympatizující muslimové vytvářejí bezpečné zázemí pro působení džihádistů v evropských městech. Islamismus tak představuje společensky extrémně nebezpečnou ideologii podobnou fašismu a stát by proto ve spolupráci s muslimskými komunitami měl využít všech právních, politických a komunikačních prostředků k tomu, aby zabránil jeho šíření. Teprve pokud se podaří snížit přitažlivost islamismu mezi muslimy (a konvertity), bude možné omezit i nárůst džihádistů a jejich teroristických útoků.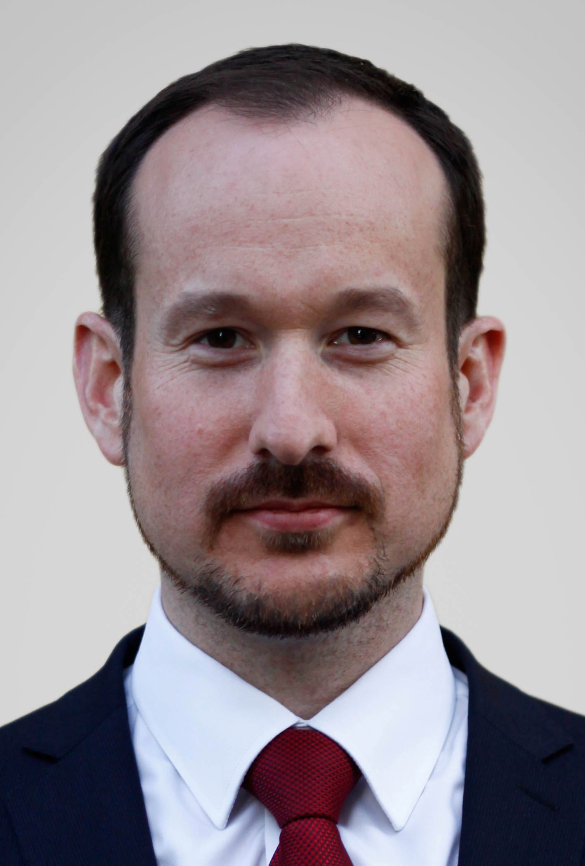 Radko Hokovský je výkonným ředitelem think-tanku Evropské hodnoty.
Článek byl dne 15.11.2015 vydán na portálu reflex.cz.